Camper & Motorhome Rental Pembrokeshire
At Retreat Camper Hire we love to travel, and we want to help people to have the best and easiest experience possible when it comes to renting a camper van or motorhome. Whether you're making the long trip to Lands End, a trip to the iconic rings of Stonehenge or just exploring our beautiful Welsh lands, we'll help to get you on your next big adventure.
A Taste Of Adventure
If you weren't already excited about what van life can be like when you're out on the road, have a look at our video to get some outdoor inspiration!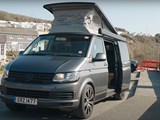 Roof Tents
Experience the ultimate adventure with our top-of-the-line vehicle roof tents! Transform your vehicle into a comfortable and cozy sanctuary wherever your journey takes you. Designed for durability and convenience, our roof tents are crafted using premium materials to withstand even the harshest weather conditions. Whether you're an avid camper, a nature enthusiast, or a road trip lover, our roof tents provide the perfect solution for maximizing your outdoor experience. With easy setup and ample space, you'll enjoy a restful night's sleep under the stars, elevated above the ground. Explore the world in style and comfort with our exceptional vehicle roof tents. Unleash your wanderlust and embark on unforgettable adventures today! The 2 man Tent is one of the cheapest on the market! For more information, just give us an email through our enquiry page on the website and we can answer any questions or queries you might have.
Price - 1,500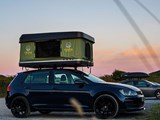 A Journey Started By People That Love To Travel
My name is Cam Ennis and I run Retreat Camper Hire. I'm 22 years old and I've lived in Tenby, Pembrokeshire all my life. With a love of the outdoors and travelling I knew this camper business would be perfect for me. The idea of travelling to different places around the world with your bed is amazing.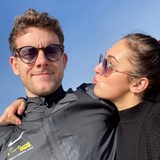 Retreat SUP Hire
So have you got everything packed in your bag for a sunny day? Sun cream, a picnic, your swimwear? Why not squeeze a little paddle board or two in there as well?
What We Do 
Our inflatable paddle boards are becoming one of the essentials for a gorgeous summers day! Without the hassle of carrying heavy boards down to the water, restricting yourself to the one part of the coast that hires boards out, why not grab an amazing deal and bring yours in your backpack whenever and wherever you please. 
Dive, (or paddle) headfirst into some of the beautiful hidden treasures you might find along your travels, whether this be an early morning sunrise or a late sunset paddle, these are your boards to enjoy when you please. 
These are suitable for adults and children so whether your on a family vacation, a trip with your friends or a partner this is a great bit of fun for everyone to enjoy! 
Grab some really good deals with retreat camper hire!
What's Included?
x 2  Paddleboards 
x 2  Pumps to inflate
x 2  Oars 
x 2  Straps
x 2  Fins 
Prices
Full Day Hire - £30,  Weekend Hire - £70 ,  Full Week - £150