Where your adventure begins
Retreat Camper Hire provides deals on camper vans and motorhomes to explore the beautiful beaches and the lovely landmarks that the UK has to offer.
Retreat Camper Hire is a fairly new company aimed to provide the best and easiest experience possible when it comes to vehicle hire. The UK boundaries meaning you can take the camper or motorhome anywhere in Britain which opens up thousands of adventures that are waiting to be experienced. 

Friendly partnerships provides the customer with added enjoyment. Little Haven Retreat, located in Little Haven itself is a beautiful serene peaceful park which is the hub of local hot spots and amazing viewing points.
Retreat Camper Hire booking includes 1 free night stay at the site subject to availability in the final booking price with options to stay longer with the normal stay price.
Also in the surrounding area are some really fun activities. Retreat Camper Hire is working with Pembrokeshire Paddle Boarding, specialising in multi-day board hire of inflatable paddleboards. There flexible hire options allow you to take your board to the beautiful bays and coves away from the usual busy tourist hotspot. Discounts will be applied if referred from ourselves.
Our other partnered site is Shear Water Retreat located in Sardis. The site is walking distance from Wiseman's Bridge and Saundersfoot beaches where quiet undiscovered spots can be found or the local pubs can be conquered. Discounts will be available upon enquiry.
Of course the customer can choose to stay and travel anywhere in the UK as they please.
Contact ourselves if you have any questions or enquiries.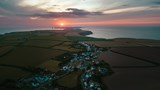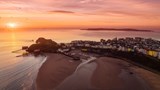 A Journey Started By People That Love To Travel
My name is Cam Ennis and I run Retreat Camper Hire. I'm 22 years old and I've lived in Tenby, Pembrokeshire all my life. With a love of the outdoors and travelling I knew this camper business would be perfect for me. The idea of travelling to different places around the world with your bed is amazing.
I started RCH to offer the people a once in a lifetime experience that they will never forget to make new memories and properly experience the wildlife and nature. The upcoming months I will be planning to expand the fleet to give more people a chance to do some adventuring
The relationship with our customers whilst hiring is a friendly and no stress ordeal. Myself can be contacted whatever the time for support and help.
Thank you 🌞